AMG V8 wins "International Engine of the Year Awards 2010": Mercedes-AMG builds the best sports engine
AMG 6.3-litre V8 engine: High-revving design plus large displacement: naturally aspirated V8 made by Mercedes-AMG
The new Mercedes-Benz SL 63 AMG is powered by the most muscular version of the AMG 6.3-litre V8 engine introduced in 2005. As in the high-performance S 63 AMG and CL 63 AMG, this state-of-the-art eight-cylinder power unit delivers an output of 386 kW/525 hp at 6800 rpm and a maximum torque of 630 Newton metres in the Roadster. Thanks to its large displacement of 6208 cubic centimetres, this completely in-house development by AMG generates around 20 percent more torque than comparable naturally aspirated engines in this performance class

The AMG 6.3-litre V8 engine uniquely combines a high-revving design with a large displacement, obtaining the best of both worlds: exhilarating liveliness accompanied by a high torque at low engine speeds. The driver of the SL 63 AMG experiences the decidedly sporty character of the engine in the form of great agility and dynamic responsiveness in all engine speed ranges. The AMG V8 already delivers 500 Newton metres to the crankshaft at 2000 rpm, while the maximum of 630 Newton metres is on tap at 5200 rpm – more than any other naturally aspirated engine in this output and displacement class. In short, the AMG eight-cylinder unit guarantees dynamic acceleration, rapid intermediate sprints and sheer driving pleasure at the highest level.
With its sporty AMG exhaust note which was designed during an extensive series of tests, the eight-cylinder unit from Affalterbach offers the excitement of a naturally-aspirated, high-revving V8 engine in unmistakable audible and tangible form at low, medium and high engine speeds. The SL 63 AMG accelerates from zero to 100 km/h in 4.6 seconds, and has a top speed of 250 km/h (electronically limited).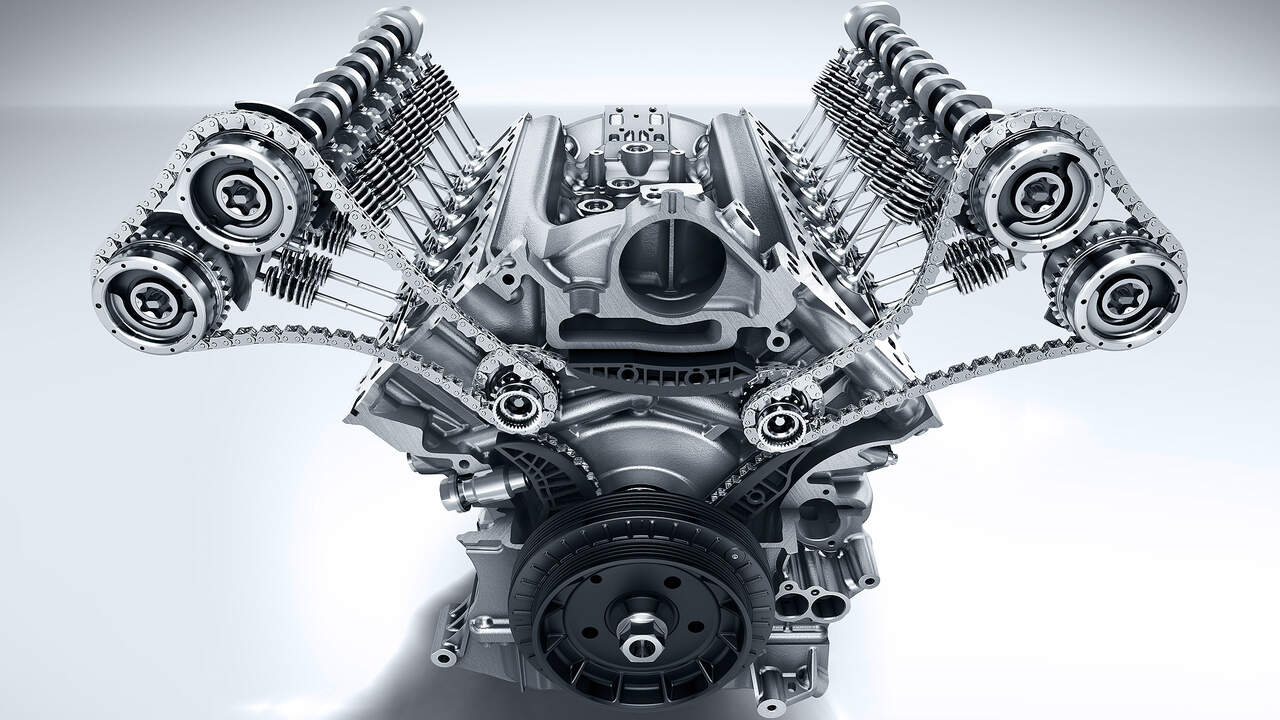 In the video below, you can see Mercedes AMG 63 V8 Engine Production. HOW IT'S MADE
Thank you for visiting our website! We hope you found something that sparked interest on our website.
Video resource: Cars Garage